On the work bench: the Serpula and Tylodina – two tapered transmission-line loudspeaker ranges



Boundary-mounted Loudspeaker System
The beautiful sessile marine tubeworm that lends this loudspeaker range its name.
A sketch of the enclosure of this new design.
The name Serpula derives from a genus of calcareous marine tubeworms. It was chosen to indicate the fact that this entire range of loudspeakers has been optimised for mounting against a boundary or wall. The first example was an event loudspeaker, aimed at professional sound reinforcement. It has been followed by a range of similarly styled designs for high-end home audio use. Construction materials for the top, face and back comprise a laminate of solid 25mm Padauk with MDF, and the sides are made of similarly reinforced OSB. The downward-tapering geometry is purely functional and a set of two carefully selected drivers, one a widerange unit and one a supplementary low-frequency driver, will complete the picture. Features include full-range operation from 100Hz to 20kHz, with bass extending to under 40Hz at ± 3dB, sensitivities ranging from 91dB/2.83V to 97dB/2.83V at 1m, 40W to 350W noise power handling, an easily driven load impedance, and a minimal first-order filter network.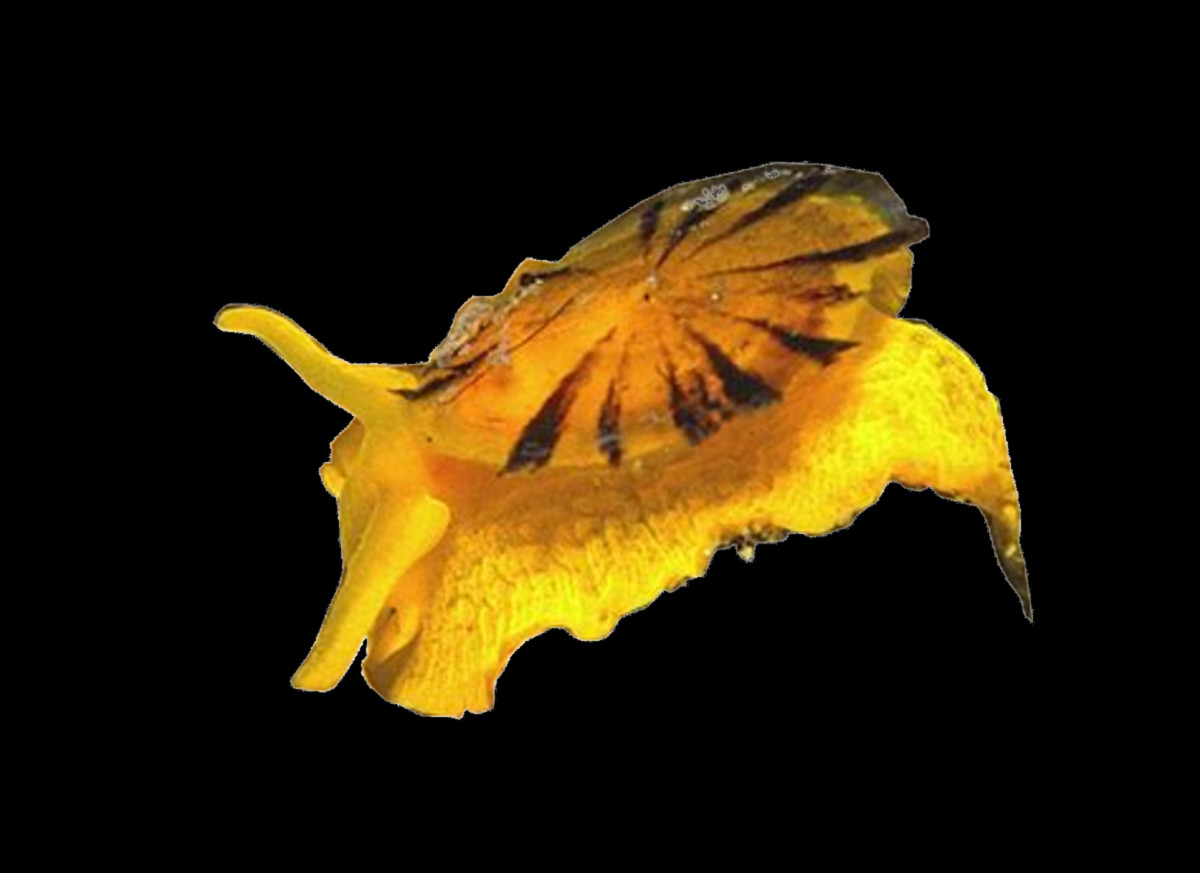 The Tylodina, named after a sea mollusc, is identical to the Serpula models except for the fact that they employ a tuned port in lieu of the tapered, resistive terminus of the Serpula range. All care is taken that the use of a tuned port does not produce the excessive group delay that this type of alignment has sadly become known for. The Tylodina makes it possible to use drivers that would be too problematic to optimise in the generally larger Serpula enclosure.
RRP = R33,886.00 (for the standard model – RRP is calculated according to size, driver choices and build details, and may vary)
PHI has taken a step into the relative unknown by developing and manufacturing a range of single-soundfield-stereo loudspeakers. Already in the nineteen seventies, the late Ted Jordan of Goodmans fame had suggested an unorthodox placement of a loudspeaker pair. This amounted to placing two loudspeaker boxes back-to-back in front of the listener, with the main drivers of these boxes firing sideways, away from the speaker pair and perpendicular to the listening axis. The resulting expanding wavefronts are intercepted by two reflectors placed some distance from the back-to-back speaker pair, reflecting them at the listener.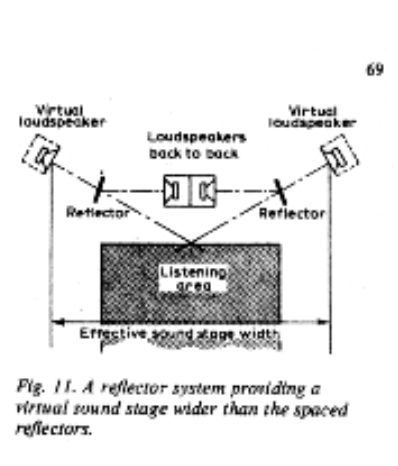 When correctly approached, a considerable widening and deepening of the stereo field is the result, and the typical hole-in-the-middle effect of traditionally placed stereo pairs is avoided.
Our latest range takes this concept a little further by combining the stereo pair in a single enclosure, while adopting a number of strategies to ensure that whatever channel "crosstalk" there is is limited to the frequency ranges where this is inevitable, i.e. below the Schroeder frequency, especially when employing a traditional stereo pair in a typical listening environment.
We by no means intend to replace traditional stereo loudspeaker arrangements, but SSS has a number of very attractive qualities that simply have to be experienced to be appreciated. In fact, SSS often provides a more convincing and accurate representation of the sound as it would be experienced in the particular performance venue where it was recorded. Add to this the fact that the cost of a stereo set is reduced considerably, and that it is often easier to optimally set up a single speaker in a room than a pair, especially in smaller spaces, and this type of setup soon becomes an attractive proposition.
Freshly off the design bench: The Serpula SSS (single-soundfield stereo) - a wall-mounted transmission-line/aperiodic enclosure hybrid.

Wall-Mounted Stereo Audiophile Loudspeaker System.
The prototype of the new Serpula Single-Soundfield-Stereo loudspeaker, installed in a client's lounge.
As second offering from our new per[form] stable, the new Serpula design is a hybrid of a short-taper tuned pipe and an aperiodic enclosure such as the Dynaco A10 employed.
The German-designed high-end widerange driver uses the tuned pipe character of the enclosure to firm up its lower frequency response and excursion characteristics, while the American- or Italian-designed audiophile low frequency driver, which only operates at full efficiency between around 40Hz to 150Hz, uses the aperiodic reflex characteristics of the enclosure to firm up its low-frequency response. A high-quality, low-slope, first-order serial crossover filter assures immaculate integration of the two drivers.
Rather unusually, the fullrange drivers fire sideways rather than forward, depending on reflections from equidistant walls or special reflectors to create a stereo field. This arrangement, pioneered by no-one else than Ted Jordan of Goodmans fame, produces a huge and surprisingly detailed and convincing sound stage.
The loudspeaker is designed to be mounted anywhere from ear height to relatively high up against a wall – this is as much a concession to space considerations as to inevitable boundary fall-off in modern, smaller home spaces. Simulations have indicated that this configuration not only has a positive effect on the sound character of the widerange driver, but is substantially advantaged by the low frequency boost that accompanies the placement of a loudspeaker against a boundary. The upward-firing low-frequency driver (in the case of the two-loudspeaker stereo set) augments this boost effect by acoustically coupling with the ceiling.
The design employs solid hardwood for the face, back and top of the loudspeaker, and an OSB/MDF sandwich for the sides. 25mm of solid Padauk wood, reinforced with a 9mm layer of MDF, was employed in the example above.
The loudspeaker has been tested with a range of drivers in various cost brackets and performs exceptionally with all of the drivers we have selected. This not only allows customisation, but makes possible an entry-level model of this hugely enjoyable and musical loudspeaker.
RRP = R19,210.00 (for the standard model – RRP is calculated according to size, driver choices and build details, and may vary)